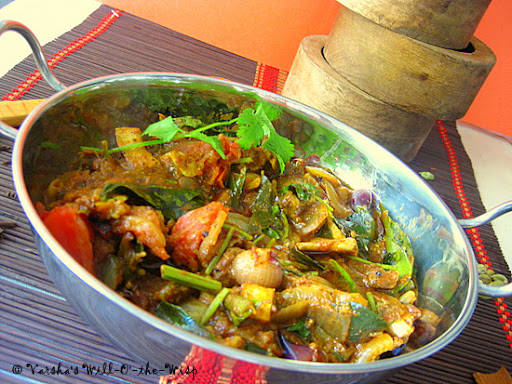 Its snowing heavy n hard now..All dark n dreamy..weekend was mostly dull,with some icy rain n slight snow and a sweet hubby down with slight cold.But
mebe
'cos of all these, we sure did have some cozy time together,with lots of chit-chat.. :D..We sat down by our wall-length window pane with mugs of hot coffee n got all nostalgic,talking this n that.. :)
I guess dreams are those pretty stuffs,which keep us alive n kicking all through.I don't mean the deep night sleeps here(
Ok
..I
should'nt
be
thaaat
under-estimating you guys..:D).They are like bogus(of HP,but then not to terrify),sometimes take the shape of a chocolate fountain ,sometimes barbie shoes ,sometimes a brand new bike ,sometimes Mills n Boon's hero ,sometimes a pretty farm-home ..goes on n on.Mostly depending on your age n surroundings.. :P .. We both are people who just love to dream.gosh..Guess we have been fed with an over-dose of dream-potion or something..(yeah..too much HP..:D)We dream of all sorts of things.Going to all those places,where we have never ever been to(Last day we saw Mummy,n from then on we dream of seeing Mummies..:D)..Moving to a new cute home on the sides of a serene waterfront..etc etc..Some serious rest a lot of stupidities..Somethings that we know,might never come true kinds.But still we love to..n it changes too.His dream's are most spontaneous.So being absolute food buff's ,our latest dream is to start an Indian Restaurant..cool,no??Are you laughing?.The most funny yet serious part is,most of my friends here advices me the same,seeing my culinary adventures. :D..My mom plainly rejected my idea,saying they dint send me for
Btech
,to see a chef's hat on my head.Come on Mom..we both are not gonna cook anyway..duh!!
Anyhow,we
dont
cease to dream,n we still talks a lot of our wonderful yet dreamy ideas about it.. :D ..Then this funny thing happened.We love an Indian hotel here nearby.
Atleast
once in a week,we end up there for lunch/dinner.He got an acquaintance there,a
Mallu
,who is in some managerial post and aspires to start his own business soon.So last night we were having dinner there,n so my better half was telling me all in shush-shush..
he's gonna be our partner n do note the tips n tricks they use n so on
..I was giggling,..n then the owner came to pick up the bill..n seeing him he said,
see our opponent
,with a stifled smirk.I couldn't control there,n I burst out laughing.The guy might have thought I am nuts or something..But then of course he
doesn't
know our dream,n the danger that lie ahead of him ..:D Hey,now don ask me when we are going to cut the ribbon n all..it just one of those light-weight dreams of us.. :D
So,as you are now pretty bored n tired with my non-stop
bla
bla's
,
leme
make u feel rejuvenated with this
yummilicious
Mutton roast,made in the very own authentic
masala
blend of God's own country
Kerala
.Its the one you would drool over,in those small
Nadan
hotel's.But I have made it in the most
scrummy
n elaborate way,so as not to compromise with the taste,even a bit.I have posted the
Kerala

Mutton Curry
sometime back.. :)
The wooden thing u see in the back is,my latest much-loved possession(thanks to
superchef
who suggested me the shop.:) ).Its a spice box made of mango wood(looks rustic no),with twist -open circular draws,four of them,in which I keep
chilli
,coriander,pepper n
Garam
Masala
powders..Saves space,looks good.. :) n the
Kadai
too I bought from there,not good for cooking I guess.But again I have this obsession(so much..) for crockery's now,that I ended up buying this,just for the looks..
Ok
..recipe right?I have not forgotten it.. :)
Here you go.. :)
Heat oil in the cooker.
Add
2 cloves,1 inch Cinnamon,2 cardamoms,2 bay leaves
n saute till fragrant.
Add
lotsa

curry leaves
too..
Add
1 Tbsp Ginger paste n 1 Tbsp garlic paste
n saute well.
Now throw in
1 lbs Mutton cleaned n chopped,pep it up with 1.5

tspoon

Red

chilli

powder,1 tsp Turmeric powder
and mix well.
Add some
salt,1 tsp vinegar,some cilantro
and close the cooker.
Meanwhile in a
Kadai
,pour
oil and throw in 1 tsp Mustard ,1 tsp Fennel,n 1 tsp

fenugreek

seeds.Add 2 broken dry Red chilies
too.
Add some
8-10 coconut slices
n fry well.
Now
add curry leaves n 1 tablespoon ginger-garlic paste ,saute
well.
Now throw in
2 cups of Shallots
n fry well in the
kadai
.Sprinkle some salt too.
Now add
1 large tomato cubed
,into the
kadai
.Saute till soft.
Meanwhile,open the cooker n
slighlty
reduce the gravy,if its too watery.
Into the
Kadai
,
sprinkle 1/2 tsp

Garam

masala
n mix well.
Now
pour the Mutton with gravy into the

kadai

,mix well n keep closed for 5 minutes.
Open
,add the cilantro
n
Sprinkle 1/2 tsp

Garam

Masala

,1 tsp Sugar
and cook till the desired dryness..
keep closed till use.. :)
Slurp..!!! I like it with lil gravy for rice,so have left so..Please feel free to roast and blacken it.
PS
:I hear that some of you are facing some
probs
to comment on my page,sometimes page is not loading properly etc.I did reduce all the pic's size here to minimal
kb's
,n did clean up many junk stuffs too.Still I see some
probs
due to the
linkwithin
thing.As it so good a widget,I don feel like throwing it out..n
pls
leme
know if you are also facing
probs
due to
linkwithin
(Almost all of us use it,no).So all my readers,
pls
be
lil
patient,cos even though its show a stuck for a moment,it get
ok
after 2 secs,n
dont
please skip commenting,as I eagerly wait to see them.
Pls
mail
me if you have some serious issues.. :)
Hugs..
peluk src="http://us.i1.yimg.com/us.yimg.com/i/mesg/emoticons7/6.gif">